AIOU CMS Portal Enrollment for Continuing Students
CMS Stands for content management system. It's a quick solution to extract required data from a single website. All resources, information, and technical data are stored on the system and can be opened with one click. AIOU CMS, indeed, is a well-designed and maintained system by the university. It is totally free for the enrolled students, so students can open their portal anytime to monitor their progress. 
The university has millions of enrolled students for virtual study. They can't knock on the door of support members every time. So, here is the solution; AIOU CMS Portal. It brings a highly personalized online experience. It is user-friendly and uncomplicated. This Portal connects all the university departments including admissions, examinations, and all regional levels. Hence, all the employees and students are highly recommended to connect with CMS AIOU. 
CMS
CMS stands for Campus Management System, a gateway that delivers access to a database of students. It provides access not only to students but also to staff members. Services for the students; student personal information, academic-related activities, course details for each semester, and curriculum guidance. Services for the teachers or staff; payments, online classes schedule, marking of uploaded assignments, and personal details. 
AIOU CMS
An educational computerized record system generated by the University is known as AIOU CMS. It generated plenty of applications for university students and acted as one of the leading ventures to transform the previous outdated system. This project started with its full grace, and now it's almost providing full services to the AIOU students and employees. Its services are not only limited to national students but equally facilitate overseas scholars.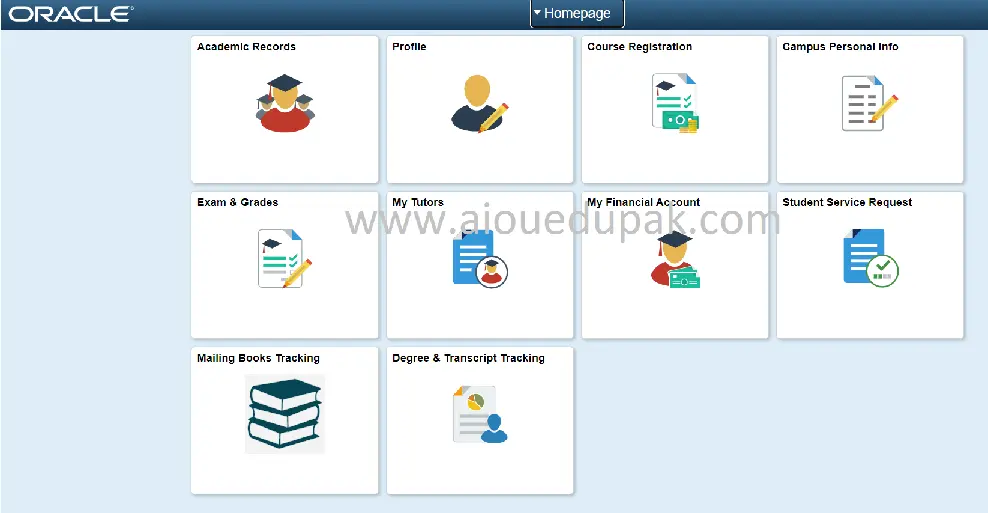 CMS Login
A dashboard system is introduced for the students. All the activities; Admission, Results, Assignments, Workshops, profiles, exams and grades, etc. are manageable on the dashboard. There are two things that should be needed; Username and Password.
Students can proceed further or CMS Login with their Registration Number as a Login ID with the following Link. It must be noted that your password is composed of the last 2 characters of your name with the last 4 digits of your registration number.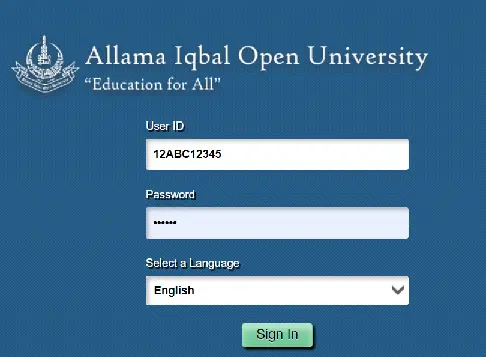 For kind information, if necessary, contact a support member or submit an online complaint.
CMS Website
Digital content is much needed in the present time. So AIOU University publishes content on the CMS website in digital form. CMS categorizes student and employee pages into a structured form. All the content inside these pages is highly instructive. For the student's admission confirmation, academic records, tutor information, course details, workshop schedule, and exam marks are most important. While, employees have more focus on the workshop, assignment checking, salary account details, and new updates.
AIOU CMS Portal
AIOU Course Management System Portal connects students, tutors, and administrators. It facilitates students with a lot of services. A single platform has all the features. Students can apply for financial aid, apply for scholarships, refund their submitted fee, correct their mistakes in personal information, print their challan forms, register their optional courses for each semester, change examination centers, apply for transcript or degree, apply for degree verification, check their exam and assignment marks, attend online workshops on the app and much more. Hence, it is one of the unique systems that revolutionized the learning experience of AIOU. 
AIOU CMS Login
You can log in to the AIOU CMS account here. You have to just follow these simple steps to open your Dashboard:
Click on the Link and a new Tab will be opened, that is the main website of AIOU.
Check your text message received from the university, and paste it on your Username and Password. 
Congrats you are successfully Login to your account.
Wait, if you fail to log in, be calm & don't worry.
If a pop-up message "Your User ID or Password is invalid" shows, then recheck your registration number.
Try to put the last 2 characters of your name and the first 4 digits of your registration number.
If still, it's not working, check your email with the passcode.
The last option is to consult the focal person of a nearby regional office.
Here we are providing you the links for the Login. You can select any of them to shift to your desired category, which is mentioned in Table:
In short, CMS University is concluded as the best platform for AIOU continuing students and employees. University CMS is an advanced system, now also known as AIOU Enrollment. Enrollment comes under the umbrella of this whole system of CMS. Any kind of login issue, registration issue, admission confirmation, and academic problem can be sought out on AIOU CMS. Last but not least you can also send your query in the box given below, and we'll try to deliver you the best guidance.