AIOU Student Profile and Student Portal
Allama Iqbal Open University is among the world's top universities, connects students with their teachers, facilitates online programs through workshops and training, and also has a Portal for continuing students. For each and every AIOU student information is available on that online system. Now, our main concern is how I can access it easily? Don't worry at all! Through AIOU Student Profile you can check AIOU student details anytime you want to know.
Indeed, the Student Portal is the most engaging place for enrolled students. It allows them to see their degree details, along with academic progress in the semesters. I'm going to share specific details, which would help them to see their results, workshops, and all related stuff in the right way.
AIOU Student Profile Login
In simple words, AIOU Student Profile is an overview of educational and personal details. This dynamic platform highlights the various academic activities; face-to-face programs, training through workshops, uploading assignments, checking marks, etc. It is a timeline for AIOU Students, which they can view by logging into their profile. It is designed by the university in such a way that you can login through your credentials; username and password. 
Sign In
First of all, to sign in to your account click on the Link. You'll find 2 boxes; username and password. In the first box enter your roll number allotted by the university. In the second box enter your password. Usually, a password is also provided by the university through text messages when you apply for admission. In case you don't have a password, ask the university focal person. If you changed your password by yourself then write a new password.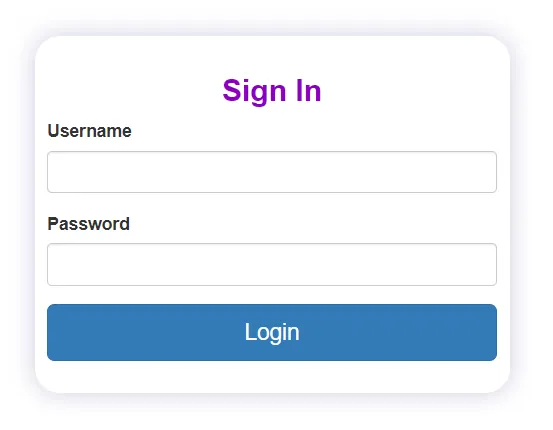 Sign Up
For the new students, there is an option for Sign-Up. You can sign up anytime you want by using your email. Give your name, father's name, roll number, registration number, mobile number, new password, and all the required details during form filling. After reading all the details, push on the sign-up button, and your new account would be created. Congrats, you can now easily sign in to your new account with your credentials.
AIOU Student Profile by Name
A complete AIOU Profile of enrolled students can be also opened by name. One could acquire details listed in the Profile i.e. dates of upcoming workshops, last date of first and second assignments, name of the tutors for assignments checking, and complete timeline of exams. Students can write about personal information, check admission schedules for the next semester, and read multiple articles related to their topic. Moreover, AIOU Student Profiles can also be opened with the help of roll numbers.
AIOU Student Profile ID
Student Profile ID is given by the University after the Admission. The same ID is used during the whole Degree, so students must remember it all the time, while in the degree. Normally, an ID is also called a registration number. ID consists of a few numerical numbers and a few alphabets as well i.e. 12ABC12345. By using this registration number you can also open your Enrollment page. Hence, Student Profile ID is fundamental to memorize, so you have easy access to multiple platforms of AIOU.
AIOU Student Portal
An official website that is linked to all helping material for students, and provides access to sites of AIOU is known as AIOU Student Portal. There are so many features provided on the portal, and many of these features are helpful in the interest of most of the students which are:
Current Admission Details
Admission History of Student
Allocated Teachers for Assignment Checking
Print the Admission Form in PDF
Examination Details
Tutorials for study guidance
Furthermore, the most important Forms including Application Forms, Challan Forms, and Degree Forms can also be accessible on this single platform. There are also many options that are approachable i.e. FM Radio, Live TV, Student advisory, Student Library, FAQ, and much more. Hence, this portal is uniquely designed for the students to help during their degree, and an impressive development by the University.
AIOU Student Portal Login
All the details are not accessible until one could log in to its Portal. Thus, follow this pattern to open up your account easily.
Go to the official web page of the university and click on the SignIn button, or simply click on the mentioned Link.
Enter your User ID and Password in the box in front, of the screen.
Push the SignIn or Login button.
Here we go! Your account is ready to Open.
AIOU Student Record
AIOU Student Profile ID is compulsory to overlook AIOU Student Record in detail. Record means a digital platform to get in touch with your respective information, regarding your AIOU student card, AIOU students list, AIOU student account, and much more. Additionally, courses that you took in the previous semesters, and the optional courses list can be seen in the record section.
In conclusion, we are here to provide you with excellent service regarding issues related to AIOU Student Profile or AIOU Student Portal. If you are still having any problems, please feel free to add your question in the comment section. We'll try to seek it out as soon as possible.